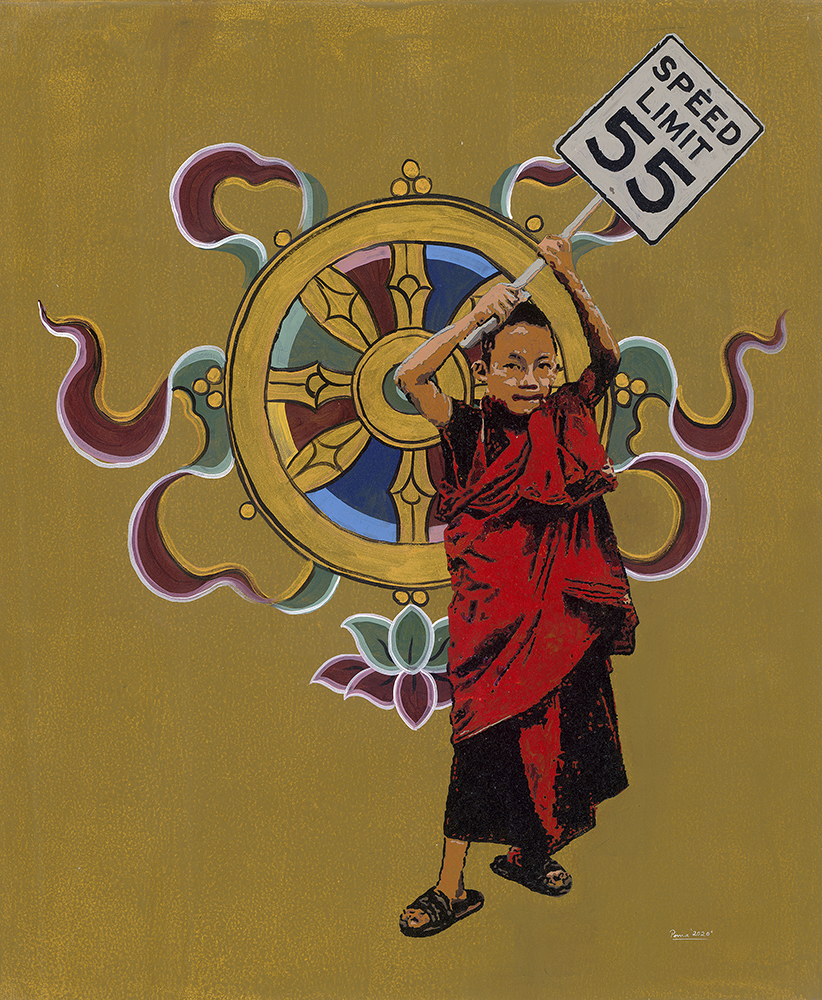 Conversation with the Buddha Series..
Part of the Wishful Refraction solo exhibition (collection at Tansbao Gallery,Taiwan.)#tansbaobhutanartgallery
Title: Limit
The Khorlo/Wheel or the Dharma chakra represents the wheel of dharma teaching of the Buddha.
As the monk put a speed limit over the wheel of dharma, one tends to ask the question does it have a limit, why is there a limit to how much dharma can be understood and taught, what is the speed limit?