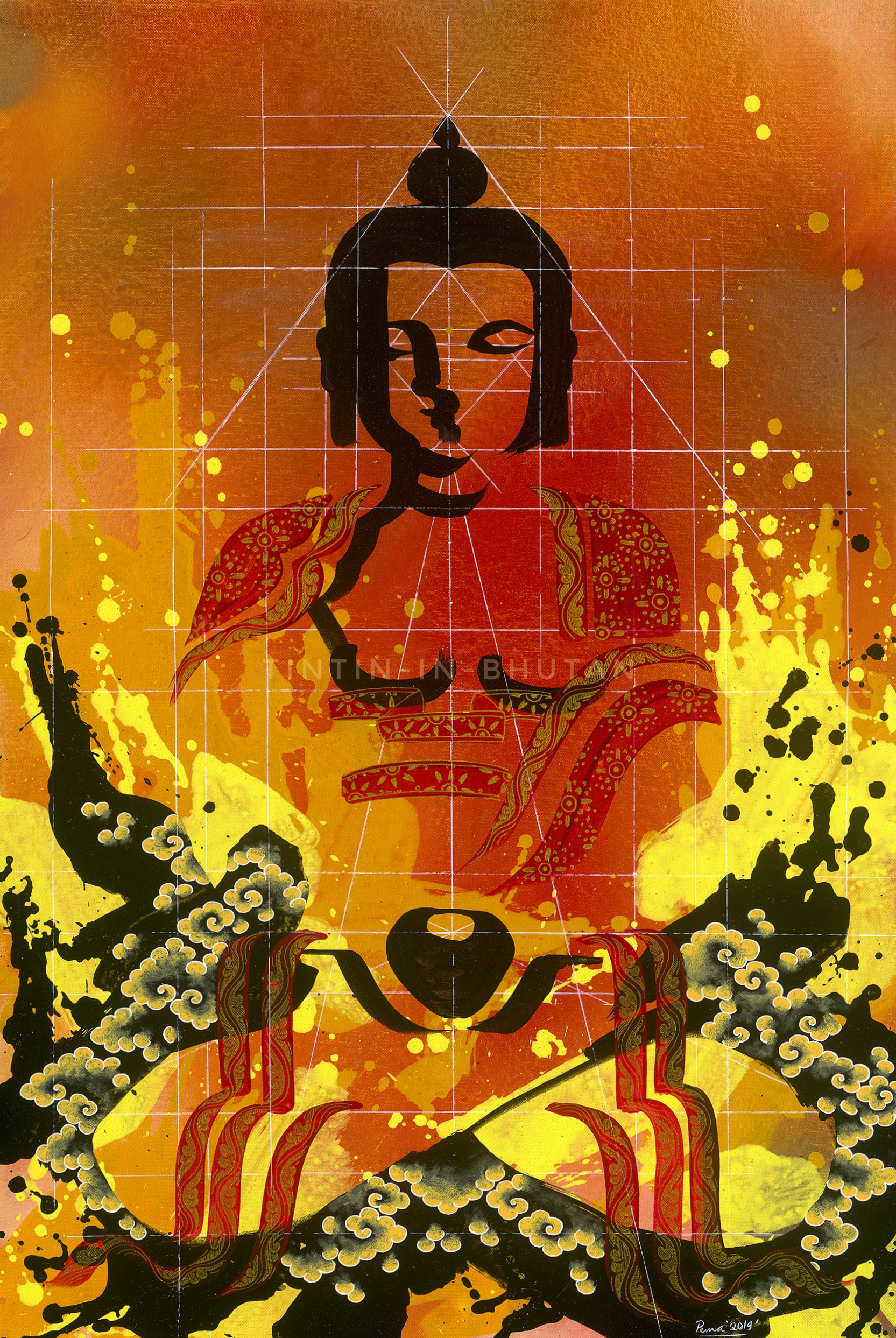 Title: Buddha of Long Life
The Buddhism around us here in Bhutan is omnipresent, it surrounds us and fills our visual subconscious. It grows with us and within us with our emotion and understanding.
Buddha of Long life or of "boundless life" also called the Amitabha is always depicted in red color. It is this form of Buddha which is mediated on or prayed to for people to reach their full potential by eliminating obstacles and other forces which may limit their life.
Wishing everyone peaceful and wonderful long life.