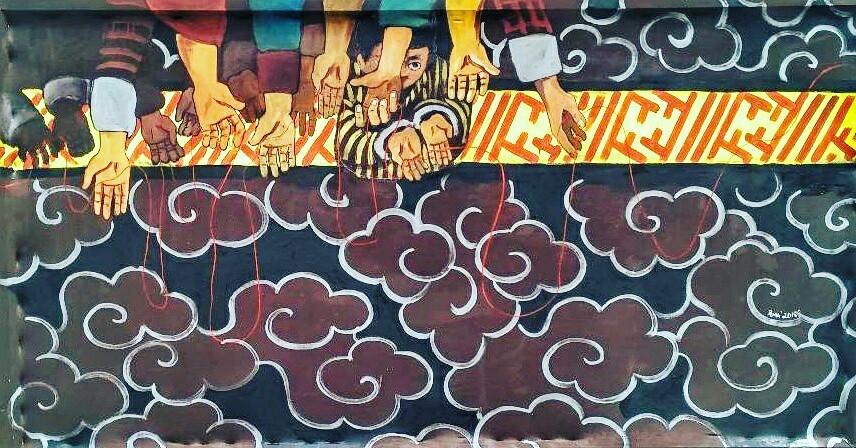 Title: STRING OF BLESSING
Medium: ACRYLIC ON CANVAS
Description:This work was made for the VAST Art park. This concept of "String of Blessing" is the idea of how we Bhutanese string ourselves to be blessed not always in a negative sense but how normal it is for us to want to be blessed. In the peice the strings or sungki which is a symbol for blessing is used as a metaphor for the need to be blessed and the blessing we tend to string onto or how we are strung by the blessings.